Shrimp Rolls (8 OZ. / 16-20 Rolls)
Crispy on the outside, full of flavor on the inside
Shrimp topped with a sweet chili sauce, hand-wrapped in a thin and crispy pastry wrapper.
CONTACT US
Item Number:
5101010
Premium Vannamei shrimp.
12.5g average finished product size.
Sweet chili sauce filling gives a great flavor.
Handmade
Cook from frozen - no prep time and no waste.
Serve with various sauces as an appetizer, entree or salad topper.
BAKE: Preheat oven. Spray or coat pan with oil. Place pan on rack in middle of oven.
• 400-425°F for 10-15 minutes from frozen
• Not recommended from thawed
Ingredients
INGREDIENTS: SHRIMP (SHRIMP, CITRIC ACID, SODIUM BICARBONATE, SALT), PASTRY (UNBLEACHED WHEAT FLOUR, WATER, SALT, SUNFLOWER OIL), SCALLIONS, TAPIOCA STARCH, SUGAR, CHILI SAUCE (WATER, SUGAR, CHILI, GARLIC, SALT, MODIFIED CORN STARCH, ACETIC ACID, ONION POWDER, WHITE PEPPER, OLEO CAPSICUM, XANTHAN GUM), SALT, GARLIC POWDER, CHILI POWDER, WHITE PEPPER. PAR-FRIED IN SOYBEAN OIL.
CONTAINS: CRUSTACEAN SHELLFISH (SHRIMP), WHEAT.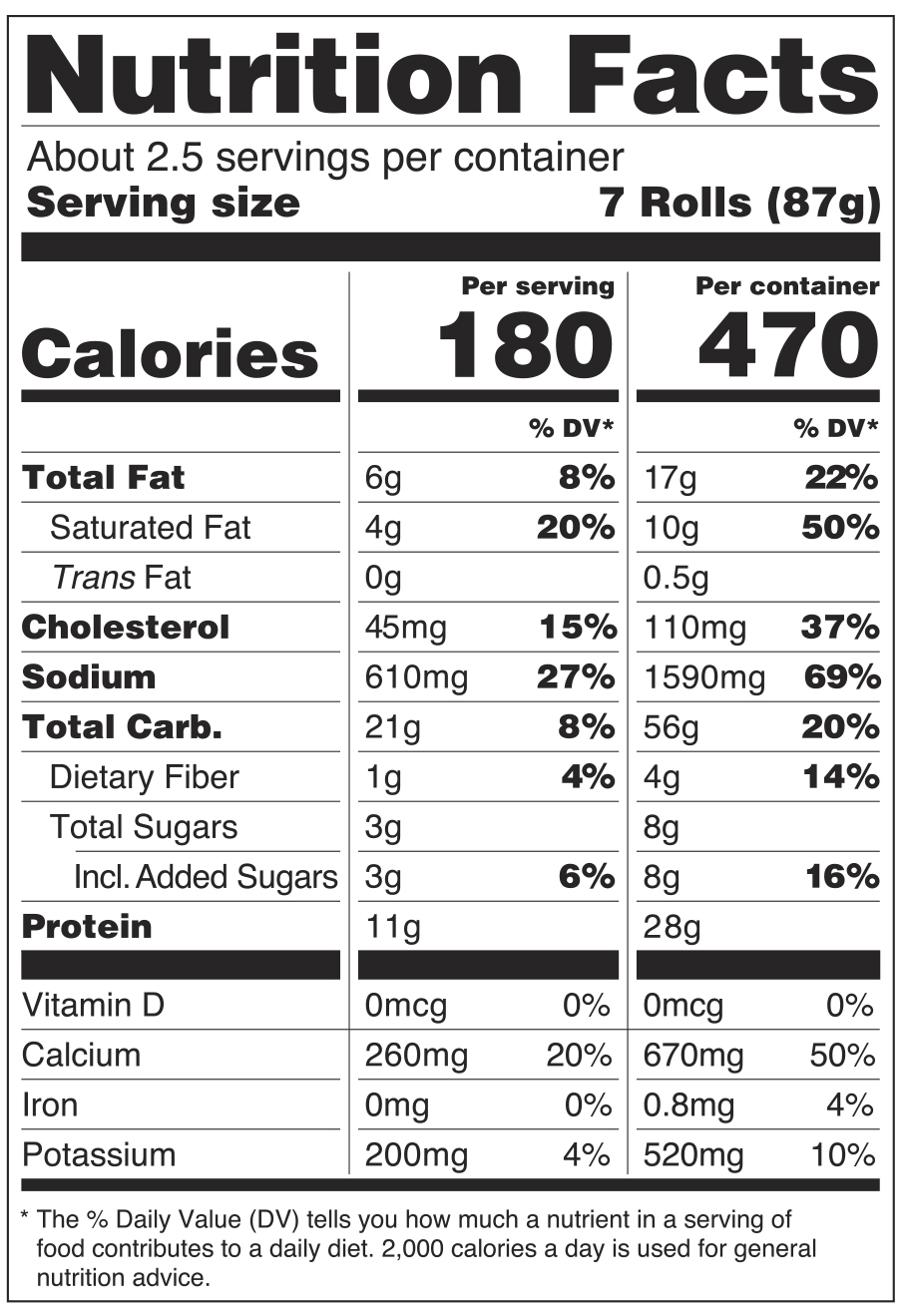 You May Also Like These Other Handy Products